Sanderson Field R/C Flyers Flying field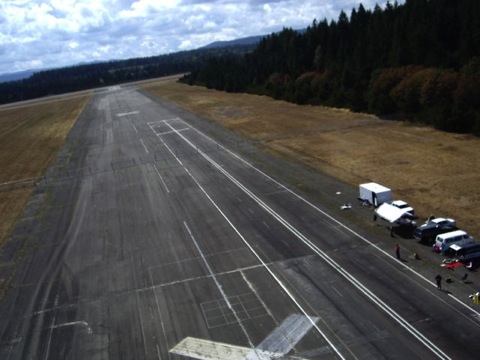 Photo by Chuck Bearden Sept 06, check out the new fence and the drag strip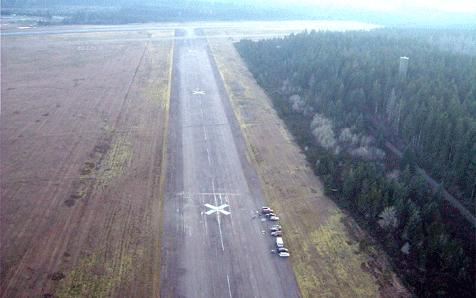 This photo was taken by Dennis Hahn
from his electric plane with a digital camera.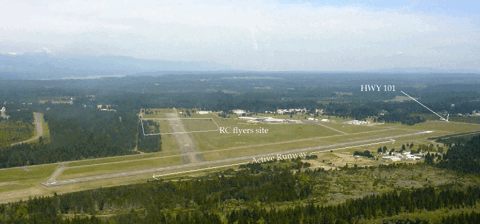 This picture was supplied by John Vanderhage
The Sanderson Field R/C Flyers fly from an abandoned runway at Sanderson Field in Shelton Washington. At the near end of the picture you see the active runway. In accordance with AMA and Port requirements you cannot fly without a spotter.
The runway runs North/South so in the morning you must fly from the other side of the runway from what is shown in the first photo or you have the sun in your eyes. Any turbines must fly from the West side (shown in first photo) as per Port requirements, so the afternoon would be best for you. Also turbines cannot fly when there is a burn ban in effect, There is a link to the DNR web site in the sidebar. To find the field see the directions.