Directions:
Meetings:
The Monthly Meeting is held on the second Thursday of the month at 7:00pm at:
PUD #3 Building 2621 E Johns Prairie Rd.
Shelton WA. 98584
Due to COVID restrictions PUD has closed their meeting rooms until further notice.
During the summer months when the weather gets nice we meet at the field.
(scroll down for directions to the field)
If you are coming from the south, take the second Shelton exit and turn right on Railroad ave. Follow Railroad to 3rd and turn right. Go 1 block. The PUD is across the street on your right.
If you are coming from the Bremerton area, follow HWY 3 towards Shelton. Just after the Bayshore golf club, turn right up the hill on to Johns Prairie rd The PUD is on your right just after you cross the tracks. From 101 take Wallace Kneeland to Johns Prairie rd. From Walmart it's about 3.2 miles. I am told the only access on the site after hours will be the meeting room and that you can't miss it.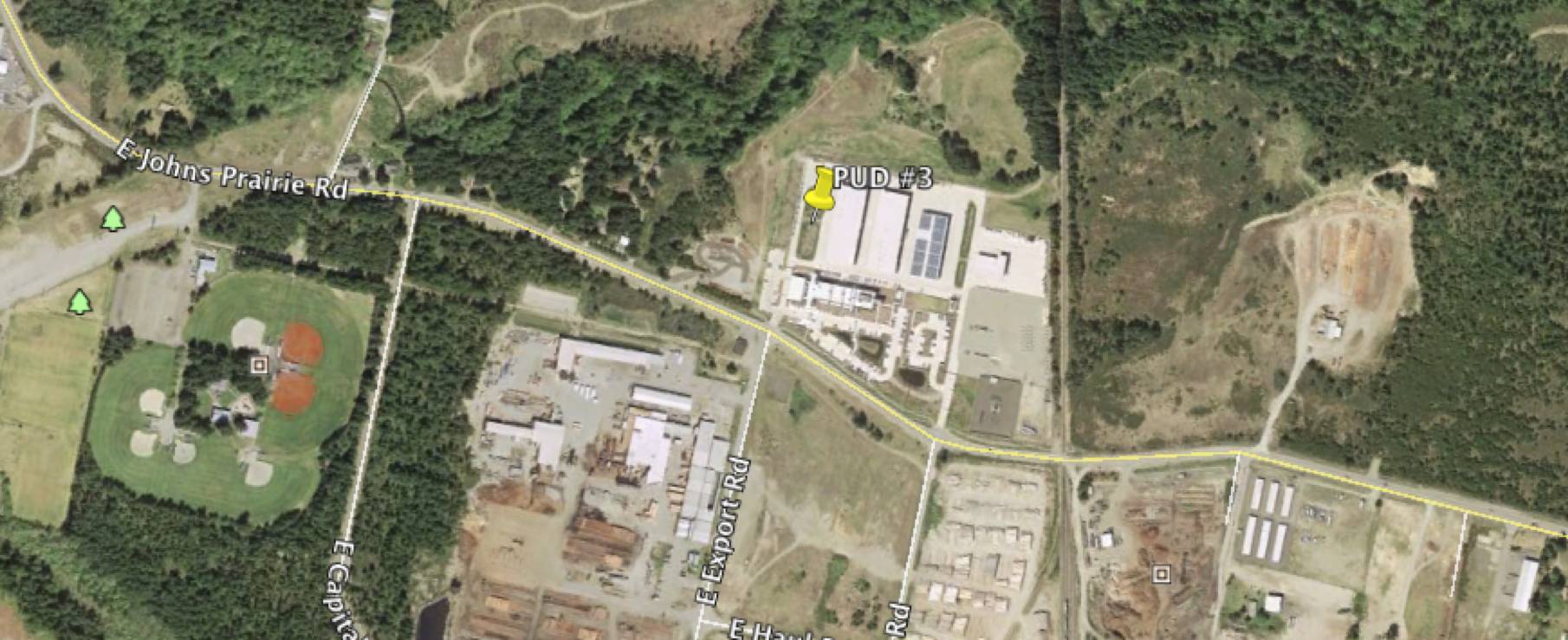 The Field:
Go North on HWY 101, go past the main entrance to Sanderson Field. Sanderson Way is the next turn to the left. This is the industrial entrance. Turn left on Sanderson Way, the road winds around a little but stay on the main road (see the second map). Watch on the left and you will see the runway we fly from. Go past the gate that looks down the runway to the second gate.